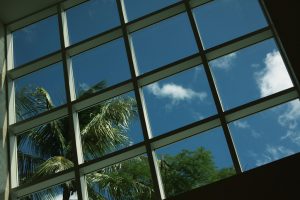 Guam Homes, Homes for Sale Guam, Guam Condominiums and Townhomes for Sale
Guam embodies a Simple Island Lifestyle
Spanning a length of 30 miles and a mere 9 miles at its widest point, Guam is what you can call an extremely accessible place where you are not too far from anything. Because tourism is the main source of revenue for Guam, the Guam International Airport has several flights daily to and from the United States, Australia, Asia, and other islands in the Pacific.
When you begin your exploration of the island, you'll realize the close proximity of everything. The best way to get around is by car, however, if you've just moved to the island you can hop in a cab within town, take the local public transportation or Guam Mass Transit buses, or try one of the private shopping trolleys or tour buses. Enjoy the simple island lifestyle on Guam, where a lot of families like living here because of its pleasant climate and laid backslow pace.
Guam is a great place for families, with an abundance of educational opportunities for both children and adults. There are 26 elementary schools, 8 middle schools, 5 high schools, and an alternative school in Guam's public school system. Besides public schools, there are also many private schools that you can send your kids to. Guam is also home to Guam Community College, Pacific Islands Bible College, and the University of Guam, offering associates, bachelors and masters degrees in several disciplines.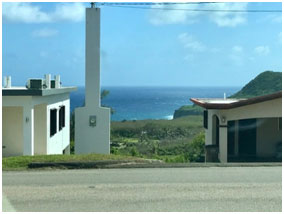 There are many choices when it comes to buying real estate here on Guam. There are single-family homes and larger homes in every neighborhood but the most popular homes are those with a view of the Philippine Sea or Pacific Ocean. These homes can range from modest accommodations to charming upscale living spaces or grand beachfront estates.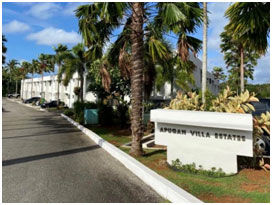 For those who prefer to live in condominiums or townhomes, you'll find that Tumon and Tamuning have the bulk of the island's upscale and modern developments, other villages where you can find condominiums and townhomes are Yigo, Dededo, Mangilao, Ordot, Chalan Pago, Yona, Agat and AganaHeights. Be sure to click any of the links under 'Featured Communities' for more information.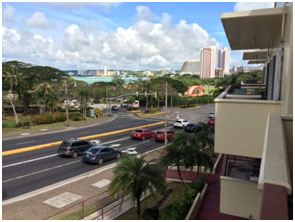 Those who want to be where it's happening will like to live in Tumon and Tamuning as it is the center of the thriving tourist industry, with many options for shopping, movies, restaurants and bars. For our military friends, those in the U.S. Air Force and Naval Computer & Telecommunications will enjoy the convenience of living in Yigo and Dededo. Those at Big Navy in Sumay will enjoy living in Piti (Nimitz Hill), Asan, Agat or Santa Rita. Agat by the Bay has an old seaside town and island feel, it is also home to a small boat marina for ocean explorers. If you want to be close to education, the University of Guam, Guam Community College and Pacific Islands Bible College are in Mangilao.
Whether your preference is a single-family home, condominium or townhome, we at Pacific Rim Realty can help you pick the village that suits you best.
If you have an inquiry, please use the contact form below and we will get back to you shortly. Your privacy is important to us. Your information will not be shared, sold or exchanged with anyone else.