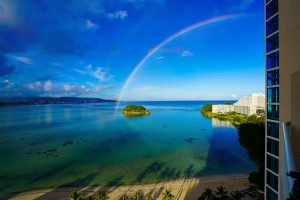 Tamuning Guam Real Estate, Village of Tamuning, Guam, Real Estate in Tamuning, Guam Homes and Condos for Sale Tamuning, Guam, Land for Sale Tamuning, Guam
Tamuning, Guam Real Estate – Guam's Retail & Commercial Center
The Village of Tamuning is located along Guam's western coastline, situated on the entire Oka Point peninsula, stretching from Tumon Bay to Hagåtña Bay. It is part of the municipality of Tamuning, Tumon & Harmon, which has a total estimated population of around 18,489.
Tamuning is where Guam Memorial Hospital is located. It also features many schools from K-1 to high school, both public and private schools alike, including LBJ Kindergarten School, Tamuning Elementary School, John F. Kennedy High School, St. Anthony Catholic School and St. John Episcopal School.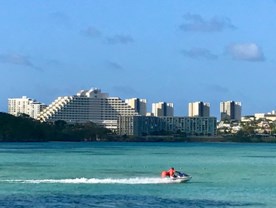 There are many upscale and contemporary properties in Tamuning, like Alupang Beach Tower, Oka Towers, Agana Bay Condominiums, Agana Beach Condominiums, Alupang Cove Condominiums and Summer Towers, some of the popular beachfront and oceanfront buildings along HagåtñaBay and Oka Point. There are also many smaller condominium developments in the convenient village inland.
Being a retail, commercial and economic center, Tamuning is also home to Guam Premier Outlets, Home Depot, K-Mart, Cost-U-Less, plus numerous franchise and local restaurants and supermarkets.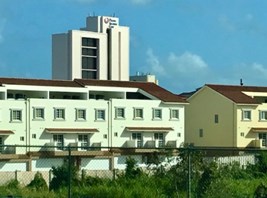 Single-family residential neighborhoods in Tamuning include Jonestown, the stately subdivision of Perezville, as well as modern developments like Villa Carmen and Talo Verde Estates.
Living in Tamuning you will be able to experience the Latte Peace Festival hosted annually by the Mayor's office. The festival promotes peace, friendship, diversity, and cultural exchange.
Driving in Tamuning you will frequent Archbishop Felixberto C. Flores circle traversing Chalan San Antonio and Pale San Vitores Road. Archbishop Flores was the first Chamorro bishop.
Tamuning is definitely a center of retail and commercial activity and one of the most convenient places to live. It is also the perfect place for more retail ventures as well as upscale residential development.
Whether you are a serious investor or you are looking for an oceanfront condo or stately manor, let us at Pacific Rim Realty help you with your real estate needs.
Scroll through all the property listings in Tamuning. If you have an inquiry, please use the contact form below and we will get back to you shortly. Your privacy is important to us. Your information will not be shared, sold or exchanged with anyone else.
PROPERTY LISTINGS IN TAMUNING
All properties are subject to prior sale, exchange or withdrawal. Neither listing broker(s) nor displaying broker, nor the GUAM ASSOCIATION OF REALTORS, INC. Multiple Listing Service shall be responsible for any typographical errors, misinformation, or misprints. Copyright 2020 GUAM ASSOCIATION OF REALTORS, INC. Multiple Listing Service. All rights reserved.
---