Guam Homes for Sale, Homes for Sale on Guam
Explore Guam homes for sale with the experts at Pacific Rim Realty – We have extensive market knowledge and experience!
Guam Homes for Sale
Guam is an unincorporated territory of the United States, located in the western part of the Pacific Ocean. As the largest and most southern island of the Mariana Island chain and the largest island in Micronesia, Guam represents the closest American soil to Asia. In fact, Guam has been described as a little bit of America in Asia, perfectly blending the two cultures, but maintaining its uniquely American flair.
With a strong local economy bolstered by tourism, military, and a stable American political environment, Guam is a great place to live and work. Whether you are considering a move to Guam, or if you are already here looking for your primary residence or a second home we can help.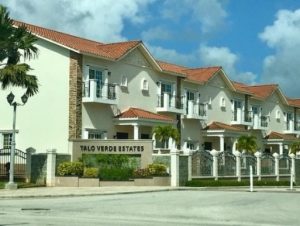 Homes for sale on Guam offer a wide variety of choices, from Guam Townhomes and Condominiums to single-family homes in both organized subdivisions or detached homes in private settings. Homes on Guam are available in a broad spectrum, at every price point, from affordable and median to upscale and luxurious. There truly is a piece of paradise here perfect for everyone.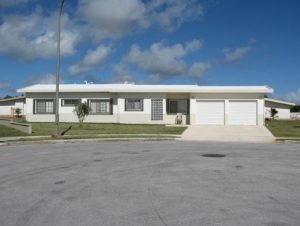 One of Guam's most popular subdivisions is Paradise Estates Guam, located in the village of Dededo and featuring some of the largest western style homes on the island. Paradise Estates Guam offers single-family homes with 3- and 4-bedroom layouts and 2 and 3 bathrooms, making it a great place for families. In addition, its close proximity to the Anderson Air Force Base makes it a very popular rental option among military families stationed in Guam.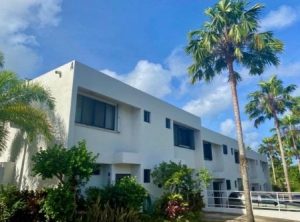 Owning a Guam home is a dream for many, and there are plenty of options to choose from. When you begin to explore the island, you will be pleasantly surprised by how close and conveniently located everything is. Spanning a length of only 30 miles, the entire island is easily navigated by car, although there are public transportation options available. Guam is a tight and close-knit community with beautiful beaches, a pleasant climate, and a host of leisure activities for the adventurous. It's the easygoing lifestyle indicative of island living.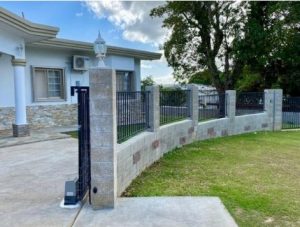 Homes for Sale on Guam
With all that the island has to offer, you may find yourself thinking that you would like to call Guam home. If you are a resident, now is the time to buy that first house.
Either way, when you are ready to search for Guam homes for sale, or if you would simply like more information on Guam, feel free to reach out to us. As a small, family-oriented real estate company with decades of market experience, Pacific Rim Realty is ready to handle all of your real estate needs. More importantly, we have the compassion and integrity to get to know you, as well as what you're looking for in a home. Take the time to browse through the many listings in an MLS search, or connect with us today to get started!
Scroll through all the home listings on Guam. If you have an inquiry, please use the contact form below and we will get back to you shortly. Your privacy is important to us. Your information will not be shared, sold or exchanged with anyone else.
HOMES, CONDOS AND TOWNHOMES FOR SALE AND FOR RENT ON GUAM
All properties are subject to prior sale, exchange or withdrawal. Neither listing broker(s) nor displaying broker, nor the GUAM ASSOCIATION OF REALTORS, INC. Multiple Listing Service shall be responsible for any typographical errors, misinformation, or misprints. Copyright 2020 GUAM ASSOCIATION OF REALTORS, INC. Multiple Listing Service. All rights reserved.
---