Guam MLS, MLS Guam, Guam MLS Search
Using the Guam MLS to search available properties will provide the most comprehensive property list available. Learn more about an MLS Search with Pacific Rim Realty.
MLS Guam
Guam is an island in the Western Pacific and is one of the five United States territories with an established civilian government. The largest island in Micronesia and the Marianas Island chain, Guam offers a uniquely American vibe, set in a lush, tropical paradise.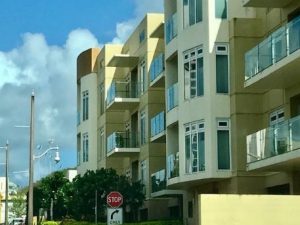 With a wide variety of properties for sale or for lease on Guam in a wide range of prices, searching available properties on Guam can be overwhelming. One of the tools you will come to see as being indispensable is the Multiple Listing Service, more commonly referred to as the MLS. The MLS Guam is essentially a database of all properties currently on the market. It helps to greatly simplify and streamline your search for the perfect property. With nothing more than a smartphone or computer and Internet access, you can immediately access all of the properties available for sale or for lease.
In addition, the Guam MLS contains a wealth of relevant and pertinent information to enhance your property search and allows you to select from a wide range of search criteria to help narrow things down, only returning exactly the types of properties you are interested in. If you are selling a home, Guam MLS, Guam Realtors® are of great value, as your local agent, utilizing the tools of the Guam MLS, your property gets the most exposure, thus reducing the length of time it will be on the market.
Guam MLS Search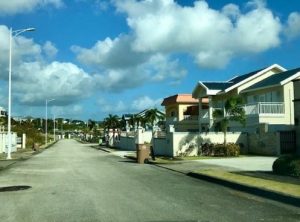 If you would like more information on the Guam MLS or if you are ready to search available properties, simply click on MLS Search in the toolbar above or give us a call, we at Pacific Rim Realty, are ready to help. We are dedicated to providing our clients with the highest levels of service and attention and would love the opportunity to show you the difference in working with the right agent makes. Call or connect with us and let's get started today!
If you have an inquiry, please use the contact form below and we will get back to you shortly. Your privacy is important to us. Your information will not be shared, sold, or exchanged with anyone else.
ACTIVE LISTINGS
All properties are subject to prior sale, exchange or withdrawal. Neither listing broker(s) nor displaying broker, nor the GUAM ASSOCIATION OF REALTORS, INC. Multiple Listing Service shall be responsible for any typographical errors, misinformation, or misprints. Copyright 2020 GUAM ASSOCIATION OF REALTORS, INC. Multiple Listing Service. All rights reserved.
---