Guam Island Paradise Awaits
Hafa Adai! The Paradise Island of Guam Awaits You
Welcome to Guam, in many ways one of the nicest places in the world. Whether you are starting your new life as a resident of the island or never left, Guam has it all – history and culture, shopping, sports, sand & sea, modern sophistication and the laid back island lifestyle. Say 'HafaAdai' to the good life on Guam!
South of the island you'll find inactive volcanic peaks covered with trees and rolling valleys while on the opposite end in the north is a plateau of limestone hidden by dense jungle. Guam's rich soil has given birth to more than 600 species of plants, many of which scent the air with sweet aromas while the bougainvillea, Guam's territorial flower, adds color to the landscape with bursts of several hues.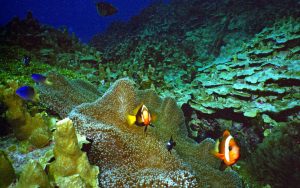 Guam divides two oceans, the Pacific Ocean on its east coast and the Philippine Sea on its west coast. A rich coral reef, home to an abundance of marine life, circles the island. Manta rays, dolphins, small whales, and many reef fish abound in the island's underwater reef ecosystem. For wreck dive enthusiasts, delve the deep and see various shipwrecks teeming with marine life. Marvel at the colorful reef and clown fish in Apra Harbor. The waters of Guam are a feast for avid snorkelers and divers.
The island also offers many types of shopping venues, with many malls dotting the island. DFS Galleria, Guam Premier Outlets, K-Mart, Micronesia Mall and the Agana Shopping Center offer a wide range of shopping choices for all.
For golf enthusiasts, Guam has plenty of challenging and scenic courses, with holes overlooking or literally over the Pacific Ocean to holes that offer stunning views from high above the center of the island. There are seven beautiful courses on a variety of terrain, geared towards all skill levels. From Starts Guam Golf Resort in the north and Mangilao Golf Club in central Guam to Leo Palace Resort in Manengon Hills, Yona and Talofofo Golf Resort and Country Club of the Pacific in the south, the island has a great selection of courses with greens fees ranging in price from the moderate to resort.
From its renowned natural beauty, laid back island lifestyle, modern sophistication and spirit of hospitality to its water, sports and recreation, Guam truly has it all. Discover Guam and own a piece of island paradise.
At Pacific Rim Realty we know this island inside out. We can show you several villages including Agat and Santa Rita, or Chalan Pago and Yona, among many others. Purchasing real estate on Guam is a great investment whether you are looking to move here or to buy a second or vacation home or whether you are looking for development opportunities. Either way, the paradise island of Guam awaits you.
If you have an inquiry, please use the contact form below and we will get back to you shortly. Your privacy is important to us. Your information will not be shared, sold or exchanged with anyone else.