Land for Sale on Guam, Guam Land for Sale
Search Land for Sale on Guam and explore this exceptional island with a team of real estate experts at Pacific Rim Realty. Connect with us today!
Land for Sale on Guam
Guam is a lush and tropical island and is the largest island in Micronesia. With its warm tropical climate and beautiful white sand beaches, it is hard to miss the charm of this tropical island.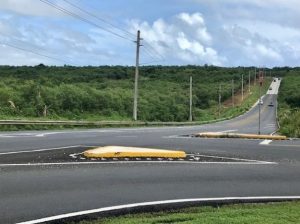 When searching land for sale on Guam, you will come across some of the most beautiful lands in the world. Whether you are looking for a lot to build your private residence or if you are looking to purchase a tract of land to develop on a larger scale, land for sale on Guam has something for everyone.
Now is a great time to buy on Guam. With the Marine relocation, steady growth in military construction projects, anticipated resurgence of the visitor industry and what can be a post covid era boom, signs of imminent economic activity are evident. Over the coming years Guam's population is expected to grow exponentially, meaning real estate prices on Guam will continue to rise. Let us connect you with that perfect piece of Guam land now, and get the most bang for your real estate buck.
Guam Land for Sale
If you are considering a move to Guam or if you are already living here, you will want to search Guam land for sale. Guam land for sale includes vacant lots where you can design, develop, and build your own tropical paradise dream house or embark on a commercial development project. Guam Zoning Law and Guam Subdivision Law are great resources for home builders, investors and developers.
If you're ready to search for land on Guam or if you are interested in learning more about Guam land available for sale, feel free to call on us at Pacific Rim Realty. Locally owned and operated, Pacific Rim Realty is small and humble to give you the one-on-one service and attention that you deserve – but with decades of real estate experience, our team has the skills and knowledge essential to handle any and all of your real estate needs. Browse through the current listings and then connect with us today!
If you have an inquiry, please use the contact form below and we will get back to you shortly. Your privacy is important to us. Your information will not be shared, sold or exchanged with anyone else.
LAND FOR SALE ON GUAM
All properties are subject to prior sale, exchange or withdrawal. Neither listing broker(s) nor displaying broker, nor the GUAM ASSOCIATION OF REALTORS, INC. Multiple Listing Service shall be responsible for any typographical errors, misinformation, or misprints. Copyright 2020 GUAM ASSOCIATION OF REALTORS, INC. Multiple Listing Service. All rights reserved.
---