Yona, Guam Real Estate, Village of Yona, Guam, Homes in Yona, Guam, Real Estate in Yona, Guam, Land for Sale Yona, Guam, Homes for Sale Yona, Guam, Properties in Yona, Guam
Yona, Guam Real Estate – Rugged Beauty and the Simple Life
Nestled on the east coast of the island between Pago Bay and Ylig Bay, lies the Village of Yona with its breathtaking cliffs and simple life inland. The village is about 20 square miles and has roughly 6,298 residents.
For ocean lovers, you can take a stroll down the cliff side through green jungle to the rugged remote Taga'chang Beach Park. You can also explore the pristine turquoise waters at Turtle Cove.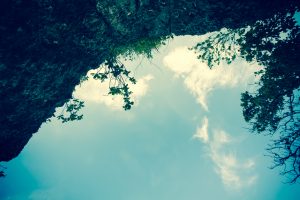 For the adventurous, there is plenty to see and do in Yona. For hikers, take a 3 hour trek to Tarzan Falls and Tarzan Pools. Indulge yourself in the striking tropical landscape along the way. You can also explore the more difficult Sigua Falls, where you will enter the most serene lush valley filled with fern palms and green foliage. The 75-foot waterfall pours into a deep freshwater pool beckoning the weary hiker to take a dip, cool off and dream into the tropic sky above.
Because of its fertile land, Yona was at one time mostly a farming community, today Yona is mostly residential and agricultural, with a wide spectrum of real estate from affordable homes and vacant lots inland to contemporary homes with ocean views along the hillsides and large tracts of land.
Leo Palace Resort located in Mannengon Hills, Yona is a first class golf resort and sports complex, with meticulous baseball fields and soccer fields used for regional competition and spring training by Japanese professional baseball teams. This expansive development includes several high-rise condominium apartment buildings, a hotel, wedding chapel, bowling alley, fine restaurants and bars.
There are beachfront lots and oceanfront tracts of land in this area that are prime locations for housing developments. Serious investors should consider the Village of Yona, both along the coast or inland, with great potential for moderate or upscale housing developments.
If developing a tract of land peaks your interest or your appeal is simply making Yona your personal abode, let us at Pacific Rim Realty help you achieve your real estate goals.
Scroll through all the property listings in Yona. If you have an inquiry, please use the contact form below and we will get back to you shortly. Your privacy is important to us. Your information will not be shared, sold or exchanged with anyone else.
PROPERTY LISTINGS IN YONA
All properties are subject to prior sale, exchange or withdrawal. Neither listing broker(s) nor displaying broker, nor the GUAM ASSOCIATION OF REALTORS, INC. Multiple Listing Service shall be responsible for any typographical errors, misinformation, or misprints. Copyright 2020 GUAM ASSOCIATION OF REALTORS, INC. Multiple Listing Service. All rights reserved.
---